GFCI Electrical Outlets – Alpharetta, GA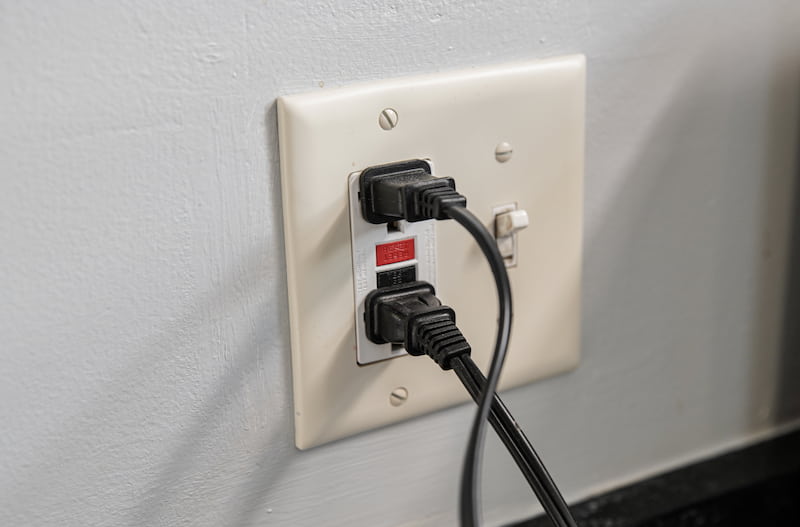 For all of your GFCI electrical outlet service needs, the name to trust in is Old-Fashioned Electric, your Alpharetta Electricians. Since 2001, we have been providing local residential and commercial customers with the best in electrical work. Let's face the fact that your electrical system is the most important one, as well as the most potentially dangerous one.
It makes sense to be sure that you have a reputable professional to partner with for your electrical service needs, no matter what they may be. The bottom line is that, over time, you are going to find yourself in need of various types of electrical services, so there is no time like the present to locate one to work with, in order to get the best possible results.
Getting the right industry expert to partner with for work like GFCI outlets is important because the work must meet certain industry standards. Of course, any and all electrical work must meet very strict and specific guidelines, so make it a point to only work with a licensed and insured professional. Otherwise, your work will not be up to code and you will be putting your safety and the well-being of others at risk.
Benefits of GFCI Electrical Outlet Service
If you are not completely familiar with GFCI electrical outlets, there are some things that you should know about.
GFCI stands for Ground Fault Circuit Interrupter. This device is intended to protect people from electrical shocks. Simply put, when there is a variance in current that could pose a threat, the outlet shuts off, breaking the circuit. A ground fault occurs in instances when electricity escapes the confines of electrical wiring and seeks a shortcut to the ground. This device is intended to make certain that you do not become the path of this shortcut.
These outlets are installed in areas where moisture is likely. Obviously, the two most common areas would be the kitchen and bathroom. Other possible required spaces may include garages, basements and crawlspaces, just to name a few. You may also need these if you have a space such as a wet bar sink, laundry room or utility sink.
Each time there is a code revision, it usually encompasses more places GFCI outlets are required. So, you may need to update the amount that you have. It is important to stay current with code compliance. Where you may not have needed to install this type of outlet a year ago, it may now be required.
As many as 200 people die each year due to ground fault electrocutions, and this is with GFCIs in place. It is important to be able to feel certain that you are doing your part to prevent this from happening in your home or business.
GFCIs are required by the National Electric Code for all new bathrooms, kitchens, unfinished basements, crawlspaces, as well as most exterior receptacles. However, even if you have an older home, you should invest in having these installed. If you get ready to list your home on the market, you will be required to make these updates or adjust the selling price accordingly to accommodate the expense. So why not get them to protect yourself and your family in the meantime?
Signs That You are In Need of GFCI Electrical Outlet Work
There are no signs to wait for to decide if you need GFCI electrical outlets. If you do not already have them in place, now is the time to do so. It is not about waiting until you are required to do so. This extra step can help protect you and your family, and it could even end up saving your life.
Old-Fashioned Electric is the team to trust in when it comes to getting this, or any electrical work, that you need completed. We can provide you with quality service in a prompt and professional manner. There is no reason to take any chances with your safety and the well-being of your loved ones, especially with a service that is relatively simple for a professional to address, as well as cost-effective.