Looking to Find an Electrician in Roswell, GA?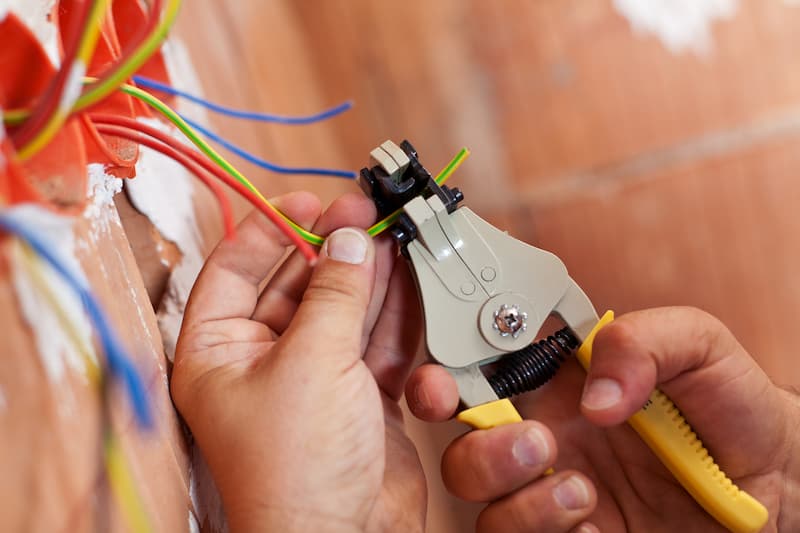 Call Old-Fashioned Electric whenever you need a Roswell electrician. We do lighting installations, panel upgrades and so much more. Your home depends on a working electrical system because a bad one will only cause you grief. Let our Electrician take care of all of your electrical needs as you'll feel a lot safer in your home.
Roswell Electrical Repairs
One of the services that we focus on at Old-Fashioned Electric is troubleshooting. The idea behind troubleshooting is to look at the overall picture of your home's electrical system to see if there is anything going on we should be concerned with.
Common electrical problems in the home:
Redundant wiring – Most wiring in homes is outdated. Living with outdated wiring is like living with a grenade with the pin pulled out. It can explode at any second. Take control of your home by having your old wiring replaced.
Overloaded circuits – Too many homeowners tend to think they can plug more items into their outlets than the voltage will allow. The results can be detrimental to the condition of the home. Look into GFCI outlets as they are safe and can protect your home.
Surges – Surges can happen as a circuit becomes overloaded. An overloaded circuit can become very dangerous. In order to prevent a fire from breaking out, it's best to have our electricians come out and take a look.
Roswell Lighting
Lighting inside the home can make and change the overall appearance. Most people take lighting for granted. They feel that it's always going to be made available to them whenever they need it. That's very far from the truth.
Lighting can go bad and leave you in the dark. If you are looking to have lighting installed inside of your home, then call Old-Fashioned Electric. If it doesn't have a cord, then let our expert installers make your home brighter.
Call our Roswell electricians for details on how you can take advantage of our installation service. We can install all types of great lighting from recess to built-in. Good lighting creates good moods and also helps enhance the visibility in the home.
Roswell Electrician
You may not think that you need an electrician, but you do. At some point in your life, you're going to have to hire an electrician to service something electrical in your home. Whether it's repairing your ceiling fan or installing new lighting, we can do it.
Get in touch with your local Roswell Electricians today and let us take care of all your electrical needs. We are a well established electrical company that wants to make your home a lot safer to live in. Contact us today for more details regarding our services.
Reviews and Testimonials for Old-Fashioned Electric in Roswell
We have an early 80s home and have used Old Fashioned for three home renovation projects, the most recent of which was a full kitchen remodel. Each time the price was competitive and the work was done (not just supervised) by a qualified and competent Master Electrician. In addition to solving the random electrical quirks in our home, they have helped us update to current design and codes.