Electricians in Dunwoody, GA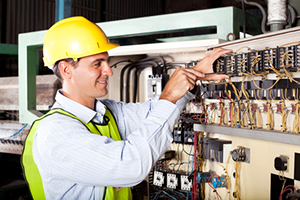 If you have lived in Dunwoody for a long time, then you do know that there are lots of Electricians in the area that can replace the old wiring in the home, but there is only one that not only can replace the wiring, but also inspect the old to make sure that's all you need. Come to Old-Fashioned Electric for your electrical needs. Our Dunwoody electricians can exceed them and then some.
Dunwoody Electrical Repairs
The electricians from Old-Fashioned Electric do repairs well. We are skilled and certified to work on all types of electrical problems even ones stemming from your electrical panel. Panel upgrades are great for older homes where fuses blow constantly.
Symptoms of an old panel box:
Frequently blown fuses – If you find your home is blowing fuse after fuse, then you are going to need a panel replacement. Upgrading your panel box will prevent your circuits from blowing.
Smell of burnt wires – Smelling burnt wiring? It may be due to the fact that your wiring is older and in need of servicing soon. Letting this problem go can cause a potential fire hazard in the home.
Lights flickering – Lights flickering? If they are chances are that you don't have a ghost. It may only be a bad panel box. Lots of older electrical boxes can cause lights to flicker.
If you begin to notice any of these symptoms, give us a call. We will rush to the occasion because we know how important it is to you to maintain your home's electrical.
Dunwoody Lighting
What can you say about lighting that hasn't already been said before? We all know that lighting helps to create moods in a home and also produces better visibility. If you're looking to change the lighting in your home, then call Old-Fashioned Electric.
Our electricians can handle the toughest of installations from large chandeliers to small ceiling fans with lights. There isn't anything that we can't take on. So bring us your lighting ideas and we'll make them come to life.
Good lighting starts with quality Dunwoody electricians. Whenever you call on the electrical pros at Old-Fashioned Electric, you're getting the best customer satisfaction that a contractor like us can deliver.
Dunwoody Electrician
There are lots of electricians out there who focus on one type of service. There's nothing wrong with that, but we like to extend our services at Old-Fashioned Electric. Call to see if we offer the service that you are looking for. Chances are that we do.
For everything and anything that you can utilize a Dunwoody Electrician for, give us a call. We will be more than happy to provide you and your family with our services. Don't forget to call.
Reviews and Testimonials for Old-Fashioned Electric in Dunwoody
Scott was great to deal with. His employees were very respectful and showed up on time. Brian his lead tech is excellent and did a great job. I had Scott come back for a second job after this one and also have a friend up the street using him for some work at his house.