Do You Need an Electrician in Alpharetta, GA?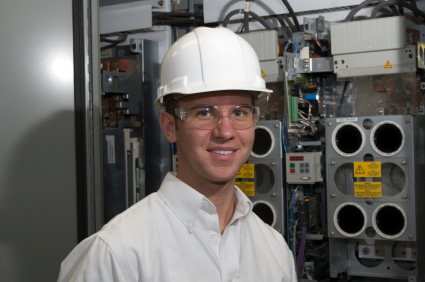 Do you need an honest and reliable Electrician for commercial or residential repairs? If you do, then please call the electrical experts from Old-Fashioned Electric. We have been servicing the area since 2001 and would like to take on your electrical problems when needed. You can trust that our Alpharetta electricians are trained, certified skilled men who can get the job done right.
Alpharetta Electrical Repairs
When it comes to doing electrical repairs, we got you covered. Old-Fashioned Electric can service almost anything electrical in your home. For example, whenever your ceiling fan suddenly stops are you going to go out and buy a brand new one? Buying a new ceiling fan can set you back on funds.
You don't have to. Call us and we will come repair it. Chances are that it's only the motor which can be fixed really quickly. And in no time, you and your family will feel a lot more comfortable inside of your home again.
As your ceiling fan is one of the most efficient ways to keep a room comfortable, it can break down very easily if not properly maintained. Maintenance means keeping up with repairs and also shutting it off when you are not at home.
Alpharetta Lighting
Good lighting can brighten anyone's day up. Lighting can be installed in the interior of the home or the exterior. Good exterior lighting will prevent theft and burglaries from happening on your property. Contact the Alpharetta electricians from Old-Fashioned Electric for more advice on security lighting.
Old-Fashioned Electric can save you lots of money and grief with our security lighting installations. Security lighting should be installed in areas of your exterior that normally do not see lots of light in the evening.
If you care enough about the welfare of your family, then do something about it. The crime rate continues to rise in the United States, so prepare for it by protecting your family. It's an investment worth making.
Alpharetta Electrician
Trying to hire an electrician, but just can't find one that's good enough for what you want them to do? Well you can always look into Old-Fashioned Electric. We're the electricians that have experience and are certified to do all types of electrical jobs.
Reasons to use Old-Fashioned Electric:
Trained
Certified
Professional
Experts at repairs
Whenever you need to hire a dedicated electricians that can deliver you a quick and friendly service, make sure that you call Old-Fashioned Electric. For years we have been the people's choice for quality electrical work. Call about our Alpharetta Electricians today.
Reviews and Testimonials for Old-Fashioned Electric in Alpharetta
Scott Clanton responded perfectly to my request for a new smoke detector. His response was prompt and detailed, with a maximum price and ability to do the work on the day. He was polite, efficient, friendly and worked cleanly. I will certainly use his services again and recommend him to others.
A great experience. These guys are prompt, courteous, knowledgeable and tidy. They went the extra mile rewiring a fixture and even cleaning the glass panes. Two thumbs up. Will definitely use again and will recommend them.