Commercial Electrical Services in Alpharetta
Are you looking for a way to utilize Alpharetta commercial electrical services in your life? Does the electrical system for your business need looked at? There are lots of reasons why you should be taking advantage of the electrical services of Old-Fashioned Electric. Since 2001, our Alpharetta electrician has been tending to the commercial needs of the community.
Your business depends on a functional electrical system. A good system needs the help of a professional electrician that can take care of matters when they need attending. You can always trust that Old-Fashioned Electric will do that for you.
We understand that a firm ply planted business in the community requires a handyman. It's the help of a handyman that keeps the internal workings of a business going. They can do all of the electrical work that comes in the form of repairs, installations, and more.
From large jobs to small, let our commercial electricians come out and take a look at your electrical problems. We'd love for you to take us aboard. Call us anytime and we'll be out to service your electrical components.
Not only do we do new construction services, but we can also do your lighting installations as well as electrical panels. You'll find that we even offer the highest quality of customer service that will enhance your business's electrical needs.
Don't keep putting off hiring an electrician. Call for yours today and meet your new contractor. Old-Fashioned Electric not only provides a business that can meet their electrical needs, but deliver a sense of power to keep production going. When you need a top rated electrician, call Old-Fashioned Electric for Alpharetta new construction services.
---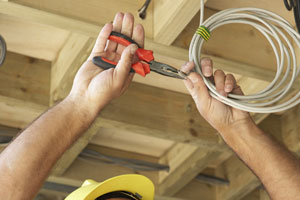 Adding on to your business/home will help provide more space. Also, it will help create better energy efficiency throughout. A new addition will also increase the value of your dwelling. New wiring will also keep it updated for many years.
Wiring jobs are best left to people who possess skills needed in that area. In order to wire your dwelling, you must know where to lay out the wiring and know what type of wiring will handle your appliances.
Learn More About New Construction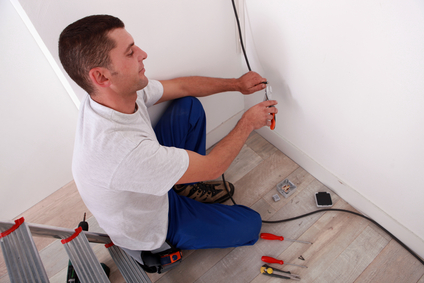 If you're an Alpharetta business owner who's looking to update your commercial space, electrical remodeling is a task that you shouldn't overlook. A well-planned and executed electrical remodel can not only improve the functionality of your space, but it can also increase your business's energy efficiency and safety as well.
Learn More About Remodel
---
Make sure that the electricians that you use for your Alpharetta new construction know the difference between the type of wiring that you're looking for. Old-Fashioned Electric is fully licensed and insured for your safety. We don't mess around when it comes to your building's electrical system.
Commercial Electrical Services in Alpharetta:
Commercial Aluminum Wiring Replacement
Commercial Repairs
Commercial Lighting
Commercial Generators
Commercial Lighting Repairs
Commercial Electrical Services
Commercial Wiring
New Construction
Commercial New Construction
Commercial Services in Alpharetta
Commercial Electrical Safety Inspection *Commercial Outlets