Electricians in Milton, GA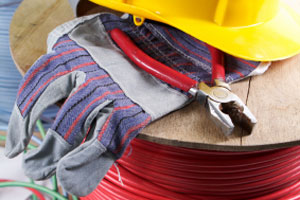 Milton, a small little town outside of Atlanta, is the best place to find a qualified Milton electrician. When your home is plagued with electrical problems, there is none better than Old-Fashioned Electric. Our Electrician can repair everything from your knob & tube wiring to providing you with outdoor lighting that makes life a lot simpler.
Milton Electrical Repairs
How do you know when your home is in need of electrical repairs? There are lots of indications that your home will show you signs of. When you start to take notice of these signs, it's best to call in professional electricians.
Expert electricians will be able to troubleshoot your problems using state-of-the-art equipment. An electrician nowadays is a lot different than they were decades ago. Today, electricians are equipped with technology which helps locate problems faster.
Locating problems when they happen keeps your home safe, and isn't that all you want by the end of the day? A safe house is something that should be cherished because there's lots of homes in the area, that are in need of electrical repairs making them fire hazards.
Milton Lighting
It is said that lighting affects moods. Have you ever wondered why there are some households where there's fighting daily and others that are continuously happy? Most moods are based on the type of lighting in the home.
Poor lighting and badly lit rooms of a home are said to be negative. Bad lighting is defined as lighting with hardly any visibility. Poorly visible lighting infuriates people as they have to overcompensate just to watch television or read a book.
No worries though. Your Milton electricians can provide you with top-grade interior lighting. No more will you have to squint just to watch the TV. Our lighting enhances visibility. Don't you hater it when you stub your toe trying to find the bathroom in the dark?
Milton Electrician
All is not lost if you're having electrical problems. You can hire an electrician very easily. Just contact Old-Fashioned Electric and make an appointment. They can come out to greet and take a look at your problems.
Ways in which to take advantage of Milton Electricians:
Repairs – Whenever you are in need of repairs, please be sure to call Old-Fashioned Electric. We do all kinds such as motors in a ceiling fan and also outdoor lighting wiring. Don't miss out on what could very well be.
Installations – Installations are something that you wouldn't think of an electrician to do, but as far as your home's wiring goes where are you going to get it from? Old-Fashioned Electric does wiring installations.