Searching for a Dedicated Electrician in Johns Creek , GA?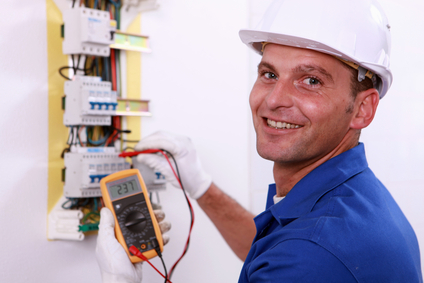 There are lots of ways in which you can save on electrical repairs. First, you should contact your Johns Creek electricians at Old-Fashioned Electric. The money you spend on repairs today will save you on future repairs which can become costly. Don't wait to call, do it today and let our Electrician take on your toughest of electrical challenges.
Johns Creek Electrical Repairs
You two can save big on repairs. Electrical repairs are necessary in order to have your home's electrical system working properly again. A well functioning electrical system consists of working outlets and electrical panels with upgraded wiring.
Saving money on electrical repairs:
Bundle repair jobs together -Kill two birds with one stone by bundling your electrical repairs. Let's say that you have a faulty switch and a bad ceiling fan. Get both repaired so your John's Creek Electrician don't charge you with more than one house call.
Have money-saving electrical fixtures installed – Money-saving fixtures will save you money on your electric bills. Fixtures such as low-voltage lighting can provide security for the outside of your home, but cut down on expensive electric bills.
Prepare before electrician comes to your home -Anything that a John's Creek Electrician has to do will be charged to the homeowner. The less time they spend in your home, the less price that you'll have to pay for their services.
Johns Creek Lighting
Beef up the outside of your home with security lighting. Security lighting brightens up those dark corners of your home where burglars like to hide. Cut them off at the pass by calling the Johns Creek electricians.
Protect your home and your family with bright outdoor lighting. Our lighting and lighting installation is well worth the value. You will now have the added convenience of safety to the outside of your home. You may know your yard well, but so do many thieves.
Whenever you feel that you are lacking outside security, call in the electrical professionals from Old-Fashioned Electric. For many years we have been keeping families and theft by home invasions. We're always around to install your outdoor lighting.
Johns Creek Electrician
When looking for a John's Creek Electrician, be sure and locate a reputable one. How do you know if they are reputable or not? You do some minor research. Researching your options will help you locate an electrician that's qualified to do the work you need done.
For starters, you can look into the Johns Creek Electricians from Old-Fashioned Electric. We do installations, upgrades and repairs all at your convenience. Call us if you are experiencing electrical problems and we'll add peace of mind to your day.