Trying to Hire an Electrician in Sandy Springs, GA?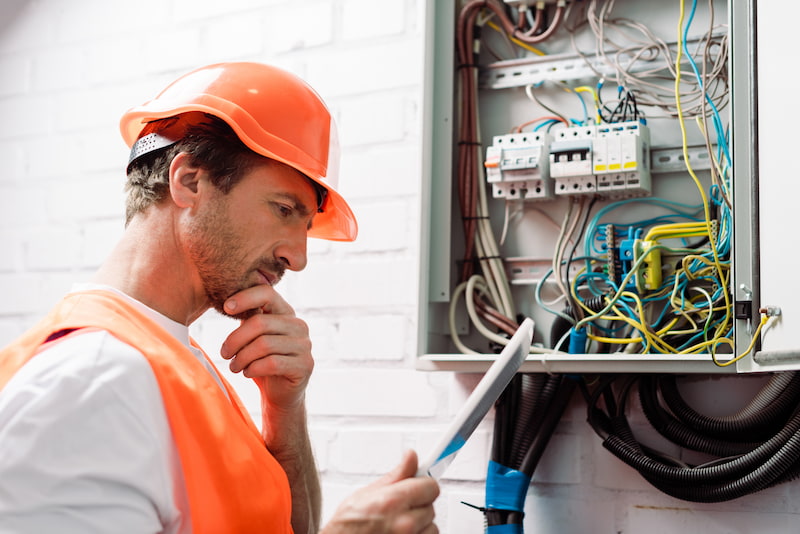 If you ever need a Sandy Springs electrician call Old-Fashioned Electric. We are the electricians that can bring peace back into the home. If you are suffering from electrical problems, then don't delay. Call our Electrician today and have your outlets or the wiring looked at. We can make your home a lot safer to live in and that's a guarantee.
Sandy Springs Electrical Repairs
Repairs are something that needs done to almost everything inside and outside of your home. Things break down especially electrical items. When an electrical item quits working on you, it's not like other non-electrical items.
When something happens to something electrical in your home, it's best to call in a qualified electrician. Only a qualified electrician should be taking care of all of your electrical repairs. Items such as your electrical outlets should be checked as soon as possible.
The problem with most electrical outlets is they have internal problems. Once a wire becomes disconnected from the main one, it will stop working. This can pose a potential fire hazard if not taken care of immediately.
Sandy Springs Lighting
Pool lighting for the home can be found at Old-Fashioned Electric. Good pool lighting starts with good electricians. Lightning offers safety. Safety starts with lighting that can produce better visibility. Better visibility can create a more positive environment.
Let our Sandy Springs electricians create a safer atmosphere for your family. Pool lighting not only offers safety, but elegance. The overall appearance of your pool starts with lighting that will get you lots of positive comments.
Entertain in style this year as the pool party begins and ends at your house. You can now invite friends over for night swimming as we install quality pool lighting for less. Call to have yours installed today and start your summer off right.
Sandy Springs Electrician
An electrician can do so much for your home. Whenever you are experiencing electrical problems in your home, call Old-Fashioned Electric. When you want to secure the electrical problems in your home please don't hesitate to call.
Today's electricians are a lot different than the ones 20-30 years ago. Today, electricians are able to do installations and repairs as opposed to replacing circuits in your breaker box. Also, residential electricians are able to maintain and upgrade your home's electrical.
If you need a Sandy Springs Electrician, contact the pros at Old-Fashioned Electric. For years we have been the local's choice for replacements, maintenance, and repairs. Our services are always available for your convenience. Call to schedule your electrical consultation today.