Electricians in Cumming, GA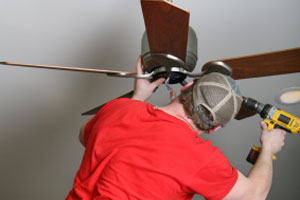 When you call Old-Fashioned Electric to speak with our Cumming electricians you'll learn that our safety inspection professionals can and will review your home or business. This will help to ensure that your electrical system is working effectively. Call our Electrician to schedule yours today and learn why the region has been using our safety inspections for the last few years.
Cumming Electrical Repairs
Surges can happen in your home even is you're not home. If these occur, then you are compromising the safety of your family and their well being. Don't become a victim to your home's electrical surge problems.
Take care of matters utilizing surge protection. Let our expert installers come out to your home and install a surge protection device. This device will prevent future surges from happening. Too many things plugged into your outlets can ruin them.
Surge devices are quickly becoming a must have in Cumming as they help prevent your electrical items from becoming ruined. This device is worth the investment and will pay you back over time as you won't have to replace your favorite digital tablet or laptop.
Cumming Lighting
You can have great lighting installed in your outdoors simply by calling Old-Fashioned Electric. Maybe it's time to have landscape lighting installed. If you don't have any type of outdoor lighting, other than minimal porch lights, then call us.
Benefits of landscape lighting:
Highlights your landscaping – Why not show off your landscaping even at night with landscape lighting. Good and visible landscape lighting will also prevent your nighttime visitors from trampling through your flower beds.
Beautifies the home – Don't you just love it whenever your home gets recognized by your friends and neighbors? Lighting can surely help more people to become attracted to it. We can strategically place your lights so that it highlights the areas of your home that you want it to.
Increases security – Do you have enough security for your home? Lights can be the most simplest way to provide your home with the adequate protection that it needs.
Contact the professional Cumming electricians. We will come right out and install your new lighting so that you and your family can feel safe once again.
Cumming Electrician
If there is one thing that an electrician provides it's a sense of security. Security is something that a lot of homeowners look for. Security brings along peace of mind. When you have peace of mind, you are probably not going to stress over electrical problems.
Let your Cumming Electricians know the problems that you are currently experiencing. We can be out to your home is a jiffy. There is no better electrical outfit in Georgia other than Old-Fashioned Electric. For years we have been delivering quality electrical services that the community has taken advantage of. Call for more details on how you can too.
Reviews and Testimonials for Old-Fashioned Electric in Cumming
We had Old-Fashioned Electric install recessed lighting in our living room. The job was completely quickly and very professionally. I would highly recommend them.